Sheehan Brothers Vending Serves 26 Counties from their Springfield Headquarters
Monday, September 16, 2019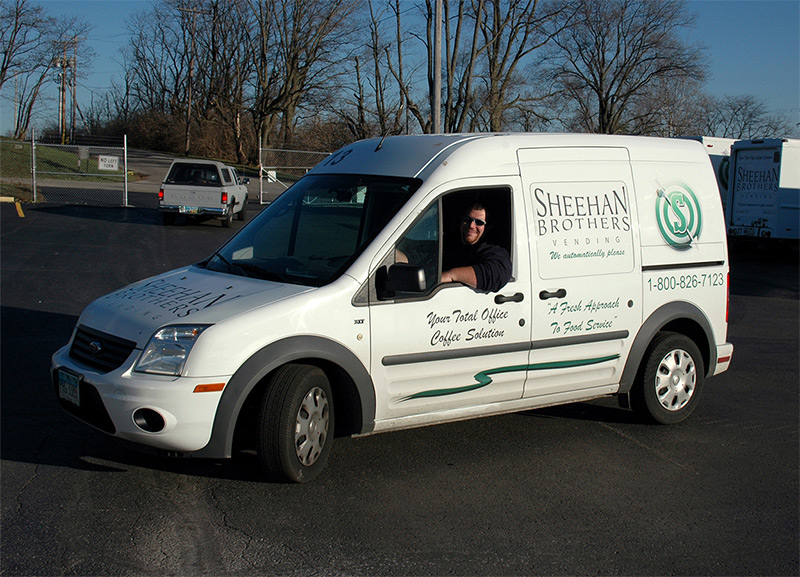 A locally-owned family business, Sheehan Brothers Vending has been rapidly expanding since the company first opened in 1956 as a gumball route. They have taken these modest beginnings and grown into a full-service vending company offering everything from traditional vending machines to office coffee service to Contemporary Cafes (their version of a micro market). They originally served customers in the Springfield market only. Now, they have customers in 26 counties that are serviced on a daily basis.
Sheehan Brothers Vending is Expanding in Springfield, Ohio
The company has undergone several major facilities expansions to accommodate their growth. Currently, they are in the process of building an
additional 14,000 square-foot facility which will bring their Springfield operation to around 40,000 square feet total. The new expansion will solve several space constraints by giving them a new commissary where they will make and store their own food. Simultaneously, they are remodeling an existing building to create more office and conference room space.
Once their expansion is complete, they will have the room necessary to accommodate their 92 employees, along with room for growth. This is necessary since the company has been rapidly expanding their Contemporary Café and office coffee markets to service the growing manufacturing and business sectors throughout the state of Ohio. As the state has experienced economic growth, so too has Sheehan Vending.
Springfield's Location Has Enabled Growth
Since many of Sheehan's customers need to be replenished on a daily basis, it is important that they can be reached quickly. Springfield is the ideal location for this. Within one hour and twenty minutes, Sheehan's drivers can reach customers in 26 counties. That's an incredible reach that has presented remarkable growth opportunities for the company.
Dan Sheehan, CEO of Sheehan Brothers Vending, said of their location in Springfield, "Locally, we can access I-70 and I-75 - jump on them and we go in any direction to reach our customers quickly. This includes customers in Cincinnati, Columbus and up to Indiana border. To reach customers in 26 counties, we go out in all directions. Springfield is a midway point to reach all those markets."
Next Generation of Leadership
Within the next few years, the company will be transitioning to the next generation of leadership with Dan's two sons taking over. They have already brought change and modernization to the company."They're bringing a lot of new, good stuff – much of it having to do with automation and electronic solutions. They are making things happen, so we are keeping up with the changing market. The timing is good for that," said Sheehan.
The company has also focused on bringing younger people into middle management positions. "We have been hiring a lot of young middle management people here and have a great middle management crew. These are great people that can grow with the company," he said.
The changes in Springfield have been well-timed for the company's efforts in attracting younger talent. The downtown has been undergoing a revitalization with new businesses and restaurants moving in, townhomes being developed and regular activities taking place. "Springfield has been really good for us. There is a lot of good things happening with downtown growing and good stuff to offer – things that are all important for businesses looking to recruit a younger workforce that needs a good nightlife, restaurants and fun things to do," said Sheehan.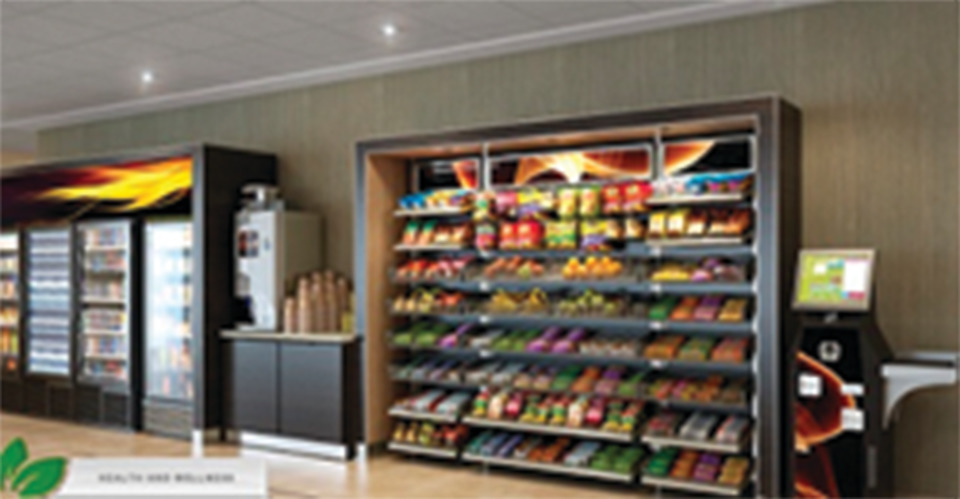 Sheehan Brothers Vending is actively growing and recruiting new employees to join their team. Drivers, for example, can earn $50,000+ per year, without a college degree. For people who want to work independently, enjoy being outdoors and like having a routine – it's a great opportunity.
A Good Time to Grow
Dan Sheehan is optimistic about the future of the company and the future of Springfield. "In the last five years our industry has changed greatly – so has Springfield. There are a lot of new opportunities and this is the right time and place to take advantage of them," he said.